September 15, 2023 |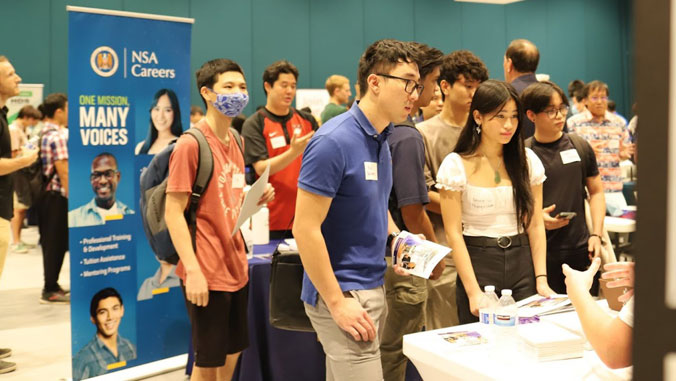 To connect high school and college students with information technology (IT) careers in local companies, the University of Hawaiʻi and the Chamber of Commerce Hawaii present Tech Days of Fall 2023, September 28–October 27.
The Tech Days events are sponsored by several local organizations with an interest in increasing Hawaiʻi's skilled IT workforce to meet the demand for high-growth, local jobs.
"We are deeply grateful for the industry partnerships that are helping us provide opportunities for our graduates to find fulfilling jobs right out of college," said UH President David Lassner. "We are committed to preparing our students and connecting them into high-paying technology careers so they can live and thrive in Hawaiʻi."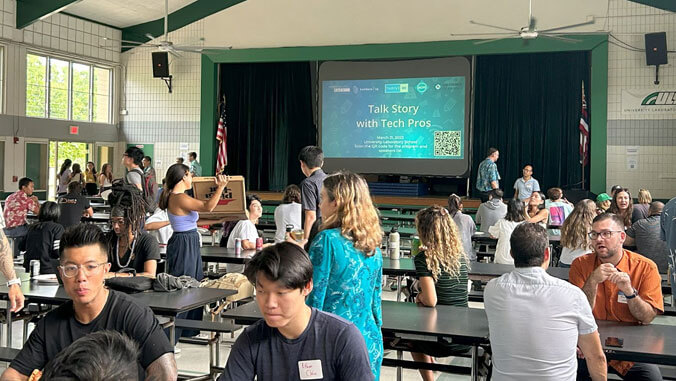 Besides UH and the Chamber of Commerce Hawaii, event partners include IT Sector Partnership, CIO Council of Hawaiʻi, Cyber Hawaiʻi, Hawaiʻi Defense Alliance, Pacific Intelligence Innovation Initiative (P3I), Thrive HI, the Pacific Asian Center for Entrepreneurship and the Association of Computing Machinery Student Chapter. Events will be held in-person at locations throughout Oʻahu.
"Constant change is the only predictable part of the technology industry, and as a result, it continues to expand and create career pathways for the future. It is more important than ever that we prepare our local students to pursue high-skilled and high-wage tech careers," said Sherry Menor-McNamara, president and CEO of Chamber of Commerce Hawaii. "The Tech Days program is an invaluable opportunity for students to interact with tech professionals, explore diverse career options and match with potential employers."
Students can view the full listing of events and register for them on the 2023 Hawaiʻi Tech Days of Fall website. Interested employers may register for career fairs.
Click here to read the full article and see the events schedule.